COMMERCIAL MORTGAGES
ibmco also arranges Commercial Mortgages – mortgages for commercial investment property or for owner occupied business premises. Please say how we can help you by using the enquiry link, or the other contact details on the Contact Us page.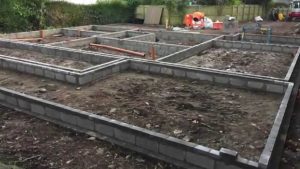 DEVELOPMENT FINANCE
Whether new build from a land only site or full scale conversion of an existing building, development finance is usually required followed by switching to long term finance once the building is complete (or for repayment by sale of the finished property). Smaller scale projects may fall into the Refurbishment Finance or Bridging Loan category.
Generally, you will need to have planning permission for your project and an outline of your finance requirements such as:
Do you have previous development experience. If not will you be using an experienced builder on a fixed price contract.
Do you already own the site or is it to be purchased. What is its location.
If owned what do you estimate the current value of the site to be, and is there a mortgage on it
If to be purchased what is the purchase price
What are the estimated development costs
How much of your own money can you put towards the project (value of existing owned land or plot can count towards this)
How long do you expect the development to take
What are your plans for the finished property(ies) e.g. sell, or retain and rent out, or for own occupation
What is your estimate of the value of the completed property (and if applicable the expected rent)
ibmco has contacts with a panel of development lenders and can arrange finance to turn your project into reality. Please let us have your contact details so we can talk through your project. If you have previous contact with David or Pav please phone or email them direct (see Contact Us page). Or send us your enquiry using the button below.
BRIDGING OR SHORT TERM FINANCE
Also
REFURBISHMENT FINANCE or AUCTION FINANCE


Examples of when this type of finance may be required are: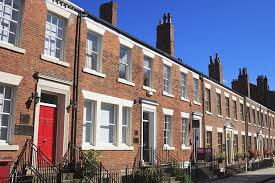 A property is not mortgageable in its current state and needs work doing to it (refurbishment) before it can be mortgaged long-term
A property is bought at auction and there is insufficient time to arrange a long term mortgage before the completion date
The property is being converted from its original state into something else e.g. house into an HMO
Any situation where speed of completion is of the essence

Bridging finance will usually be more expensive than, for example, a Buy to Let mortgage so the aim is to repay the short term loan and switch to a more conventional mortgage as soon as possible.

However many Buy to Let lenders will not allow you to remortgage a property until you have owned it for at least 6 months.

ibmco has contacts with a panel of short term lenders and also knows which Buy to Let lenders will allow a remortgage in a shorter period than 6 months.

Contact us:

Pav direct contact 07824 995361 email pav.khoker@ibmco.co.uk
David direct contact 07984 855428 email david.slaney@ibmco.co.uk
Or enquire using the button below