BRIDGING OR SHORT TERM FINANCE
Also
REFURBISHMENT FINANCE or AUCTION FINANCE
Examples of when this type of finance may be required are: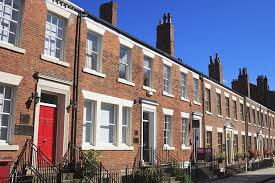 A property is not mortgageable in its current state and needs work doing to it (refurbishment) before it can be mortgaged long-term
A property is bought at auction and there is insufficient time to arrange a long term mortgage before the completion date
The property is being converted from its original state into something else e.g. house into an HMO
Any situation where speed of completion is of the essence
Bridging finance will usually be more expensive than, for example, a Buy to Let mortgage so the aim is to repay the short term loan and switch to a more conventional mortgage as soon as possible.
However many Buy to Let lenders will not allow you to remortgage a property until you have owned it for at least 6 months.
ibmco has contacts with a panel of short term lenders and also knows which Buy to Let lenders will allow a remortgage in a shorter period than 6 months.
Contact us:
Pav direct contact 07824 995361 email pav.khoker@ibmco.co.uk
David direct contact 07984 855428 email david.slaney@ibmco.co.uk
Or use the contact button below
Bridging, Short Term or Auction Finance